Description
Our 2019 automatic wind tunnel production system  is designed to produce ventilation pipes by bending and cutting to the desired size. It support to produce ventilation pipes with many dimensions, therefore manufature can mimize using labor and time, improve profits. With a more 50% minimalist length design than the 2018 generation , it is very convenient to place in limited space factories. In addition, Auto Duct Line 5 version 2019 also has higher speed, with more sharp-cut line.
Production chain of Auto Duct Line 5 ventilation pipes manufactured in Vietnam
Customers have two option with straight design or U design to automatic production lines so that it the production suitable to the actual situation of the factory
Images of wind tunnel processing of auto duct line 5 machines

Practical processing via video in our factory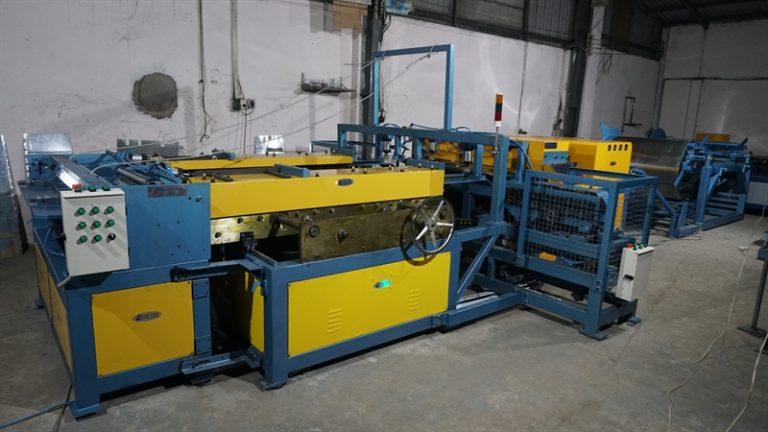 Full set of AutoLine V machine
Controller of wind pipe production machine
Ventilation pipes products
Hãy liên hệ với chúng tôi ngay để được tư vấn miễn phí về sản phẩm. Bạn cũng có thể đến tham quan và trải nghiệm tại nhà máy sản xuất của chúng tôi. Ngọc Việt CNC xin trân trọng cảm ơn quý khách hàng đã luôn ủng hộ chúng tôi trong nhiều năm qua. Please contact us immediately for free advice about products. You can also visit and experience processing at our factory. Ngoc Viet CNC would like to thank customers who have always supported us for many years.