Nowadays, the system of windpipes, ventilation pipes, air-conduction pipes of the chilling machine are indispensable systems in all buildings, factories or industrial factories. In Vietnam, along with the development of the economy, industrial parks, factories, high-rise buildings appear more and more, so the demand for windpipes is increasing. To meet the needs of construction businesses, more and more mechanical enterprises began to establish to produce windpipe products that supply the market. For this reason, the automatic windpipe production lines are imported into Vietnam more and more. To buy a quality imported device from Japan, the US, and the UK, etc. Vietnamese businesses have to pay a huge amount of investment. Many businesses have imported the production chain from China. However, after 2 years of using, they found that the cost to maintain, operate and fix damage almost is equal to the price of quality products of Japan and America. As we can see, the price of these Chinese low price or low initial investment is not really cheap. As a result, mentioned businesses have to purchase new lines..
Fortunately, Vietnamese enterprises are more secure when Ngoc Viet Trading Production Co., Ltd is the first enterprise in Vietnam to produce an Auto line V automatic windpipe production line and other wind pipelines according to the criteria of Japanese standard. Ngoc Viet CNC's products are made from high-quality materials while the equipment is imported from the US and Japan, which ensure Vietnamese products to be on par with those of the US or Japan. Yet, the product's price is much cheaper than the US and Japanese products. To refer more about Ngoc Viet CNC's products, please find out more information on our website.
Below is the video of the Auto line V automatic windpipe production line, applying the most modern windpipe production technology in the world today.

Below is a picture of the components that make up the windpipe production line – windpipe processing machine.
Material support includes 2 racks, each with 2 axes that capable of supporting 5 tons at each axis.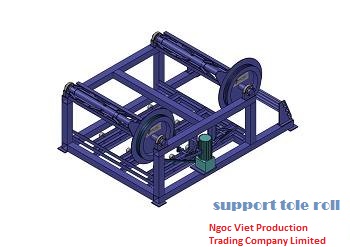 Auto line II has the function of pulling, straightening, ribbing, cutting angle and cutting off materials into sheets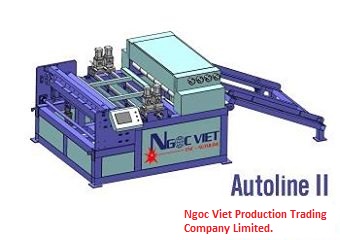 Auto line III line has the same function as Auto line II but has a hydraulic breaker system.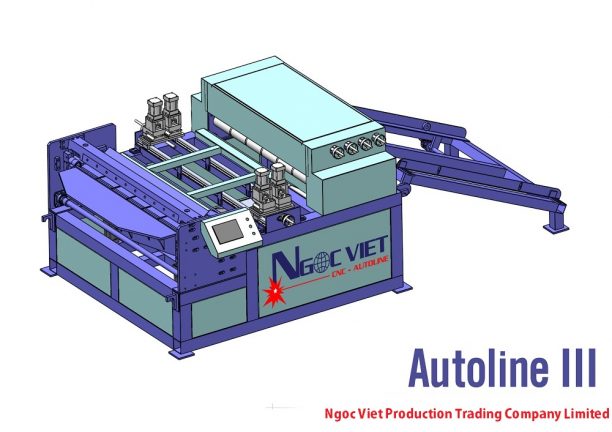 Model of the Auto line V windpipe processing machine designed by Ngoc Viet CNC.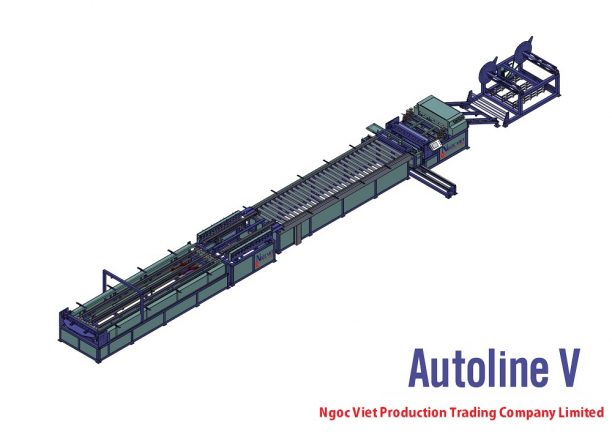 The double seam running system is the most modern seam forming technology today.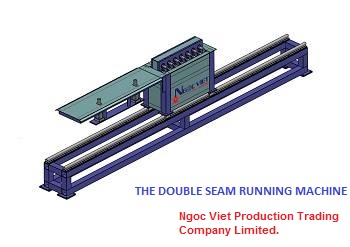 The double collar running system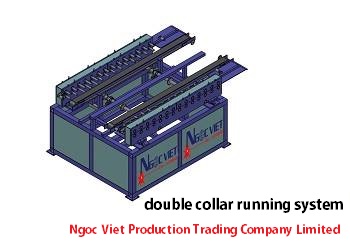 Material fixed robot hand system and hydraulic folding system.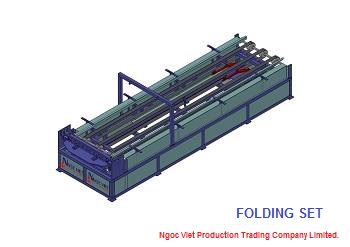 Conveyors move materials to the next processes.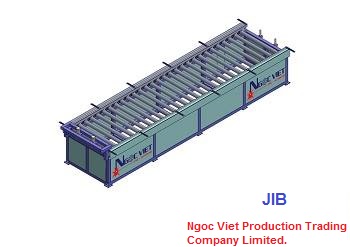 Ngoc Viet CNC's products are highly appreciated and used by many Vietnamese businesses as well as some neighbouring countries. If you want to learn more about our products or would like more advice, please contact our company immediately.